ArtFina is one solution for all your gifting confusions. ArtFina provides you all unique style of personalized artworks to surprise your loved ones.
We are always concerned about delivering finest quality artworks with most affordable prices in the market. ArtFina deals with both digital and traditional handmade artworks. Every piece of art sold on ArtFina will have its own artistic feel on it, assuring you a total purchase satisfaction. We are always keen on introducing new and fresh art styles. Today ArtFina is delivering personalized artworks all over India and aiming to deliver worldwide soon.
We love our customers and welcome your feedback and suggestions. Use our Contact Us page to tell us what we're doing right or what we can improve on.
Team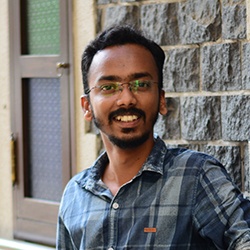 Suyog Anil Awale
Founder, Digital Artist
Vikas Anil Awale
Founder, Artist